Ad blocker interference detected!
Wikia is a free-to-use site that makes money from advertising. We have a modified experience for viewers using ad blockers

Wikia is not accessible if you've made further modifications. Remove the custom ad blocker rule(s) and the page will load as expected.
Über Tristram leveling (also known as UT leveling, UT exp) was procedure that allowed (prior to 1.13) Diablo II characters fast leveling without need of changing game. Well done UT exp marked your character up from level 1 to 85-89 in one hour.
To pursue UT exp you needed at least 3 players:
Rest of players were so called "leechers" - they were gaining experience during UT exp. Leechers had to be rushed to act 5 on hell difficulty (see: Low level characters hell rush).
Hammerdins guide
Edit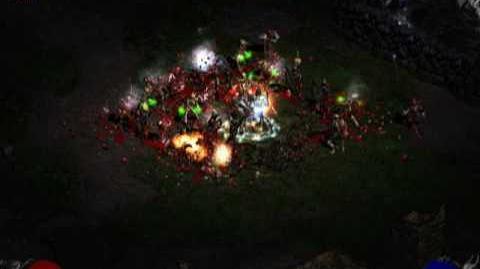 Boner guide
Edit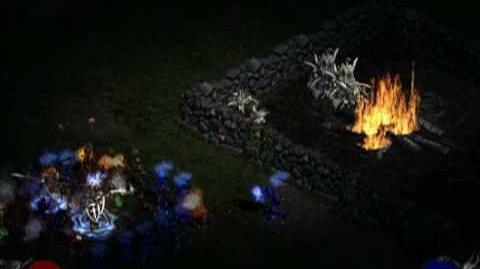 Leechers guide
Edit
Time needed
Edit
Level
Über Tristram leveling time needed
1-89
1 hour
89-90
30 minutes
90-91
40 minutes
91-92
80 minutes
92-93
3 hours 30 minutes
93-94
24+ hours
94-95
36+ hours
95-96
48+ hours
96-97
72+ hours
97-98
108+ hours
98-99
162+ hours