Ad blocker interference detected!
Wikia is a free-to-use site that makes money from advertising. We have a modified experience for viewers using ad blockers

Wikia is not accessible if you've made further modifications. Remove the custom ad blocker rule(s) and the page will load as expected.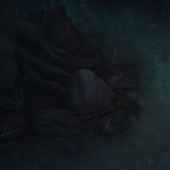 The Ancient Cave has a chance to spawn at Dahlgur Oasis, in Act II of Diablo III.
Lootable Containers
Edit
Bloated Corpse
Bone Pile
Bone PileDead Villager
Chest
Dead Villager
Dead Iron Wolf
Rat Nest
Rock Pile