Ad blocker interference detected!
Wikia is a free-to-use site that makes money from advertising. We have a modified experience for viewers using ad blockers

Wikia is not accessible if you've made further modifications. Remove the custom ad blocker rule(s) and the page will load as expected.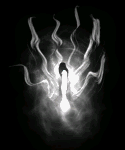 Will-o-wisps (Undead)Types: Gloam, Burning Soul, Black Soul
Created from the vapors that rise from the dense jungle swamps, these mindless forms seek out the energy contained in all living things. While not evil in nature, their feeding habits do make them a serious threat to adventurers.
Tips and Other Additional Information Willowisps use a Lightning attack, so equipping Lightning Resistance gear will help against them. Willowisps are almost invisible until they attack. You might be able to see traces of them as they move. They can be attacked while you cannot see them so lay down some area effect spells if possible. Willowisp attacks drain Mana.

They normally spawn in act 2, 3, 4, and 5 of all difficulty settings. They shoot lightning strikes at you which cause a lot of damage if there are plenty of them. They are of course immune to lightning in Hell Difficulty. It is advised to have some lightning resist on your char to help stay alive while fighting these.
Level
Experience
Hit Points

Name
Gloam
Burning Soul
Black Soul

| Night | Hell |
| --- | --- |
| 61 | 83 |
| 61 | 83 |
| 61 | 83 |

| Night | Hell |
| --- | --- |
| 15216 | 58172 |
| 15216 | 58172 |
| 15216 | 58172 |

| Night | Hell |
| --- | --- |
| 620-1172 | 2008-5059 |
| 620-1172 | 2008-5059 |
| 620-1172 | 2008-5059 |
Melee Attack 1
Attack Rating 1
Melee Attack 2
Attack Rating 2

Name
Gloam
Burning Soul
Black Soul

| Night | Hell |
| --- | --- |
| 22-58 | 42-108 |
| 22-58 | 42-108 |
| 22-58 | 42-108 |

| Night | Hell |
| --- | --- |
| 1425 | 3998 |
| 1425 | 3998 |
| 1425 | 3998 |

| Night | Hell |
| --- | --- |
| 22-58 | 42-108 |
| 22-58 | 42-108 |
| 22-58 | 42-108 |

| Night | Hell |
| --- | --- |
| 1425 | 3998 |
| 1425 | 3998 |
| 1425 | 3998 |
Defense
% to Block
Damage Resist
Magic Resist

Name
Gloam
Burning Soul
Black Soul

| Night | Hell |
| --- | --- |
| 952 | 1858 |
| 952 | 1858 |
| 952 | 1858 |

| Night | Hell |
| --- | --- |
| 70 | 90 |
| 70 | 90 |
| 70 | 90 |

| Night | Hell |
| --- | --- |
| 0 | 50 |
| 0 | 50 |
| 0 | 50 |
Fire Resist
Cold Resist
Lightning Resist
Poison Resist

Name
Gloam
Burning Soul
Black Soul

| Night | Hell |
| --- | --- |
| 0 | 33 |
| 0 | 33 |
| 0 | 33 |

| Night | Hell |
| --- | --- |
| 100 | 100 |
| 100 | 100 |
| 100 | 100 |

| Night | Hell |
| --- | --- |
| 50 | 105 |
| 50 | 115 |
| 50 | 110 |
Drain Effectiveness
Immunities
Chill Effectiveness

Name
Gloam
Burning Soul
Black Soul

| Night | Hell |
| --- | --- |
| Lightning | Lightning/Poison |
| Lightning | Lightning/Poison |
| Lightning | Lightning/Poison |

| Night | Hell |
| --- | --- |
| 33 | 0 |
| 33 | 0 |
| 33 | 0 |