Dark Coven
Talk

0
5,083pages on
this wiki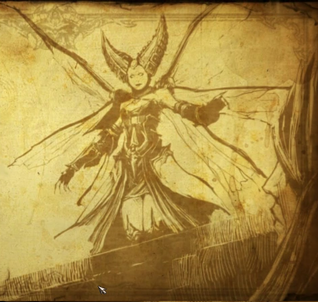 The Dark Coven
, or simply t
he Coven
, is a cult of dark mystics under the service of the seven
Great Evils
. It is a remnant of the
Triune
, the ancient religion that revered the three
Prime Evils
as gods. Cultists summon demons up from the
Burning Hells
to help them fight the forces of good, greatly outnumbering the opposing force. The Coven is led by the evil witch
Maghda
, who answers to
Belial
, the Lord of Lies.
Composition
Edit
The Dark Coven is made up of
Dark Cultists
, who use evil magic to torture their enemies and summon demons from the Burning Hells to serve them. Demons used by the Coven include the houndlike
Hellions
, the twisted
Fallen
, the hulking
Dark Berserkers
, and the
Dark Thralls
, demons that possess ritually-prepared human hosts called
Dark Vessels
. Summonings usually require three or more participants depending on the type and number of the demons being summoned. Sometimes a ritual can be disrupted by killing a few of the circle, but other times, the entire circle must be laid to waste to stop a summoning. The Coven also employs a number of necromancers who create undead beings, such as
Jondar
.