Diablo III: Reaper of Souls
Talk

4
5,586pages on
this wiki
"No one can stop Death."
– Malthael
Diablo III: Reaper of Souls
Developer(s)
Blizzard Entertainment
Released
2014
Genre(s)
Action role-playing game, hack and slash
Mode(s)
Singleplayer (Internet connection required), Multiplayer
Platform(s)
Microsoft Windows, Mac OS X, Playstation 4
Media
DVD, Digital download
Input methods
Keyboard, mouse
Diablo III: Reaper of Souls is the first expansion to Diablo III.
It was announced at Gamescom, August 21st 2013, and continues the story from Diablo III after a brief period of peace.
The game will have two versions—a standard edition for $40, and a collector's edition for $50. The latter version includes exclusive in-game content and bonus items.[1] The game will also have a console release.[2]
New features announced at Gamescon include:
Some of these features, most notably the Paragon changes and Loot 2.0, will be added pre-emptively to Diablo III via a pre-expansion patch.[7] Blizzard has started sending out surveys to registered Diablo III users for them to rate which new features are most important to them.[1]
Visually, Blizzard intends Reaper of Souls to have a more gothic feel than Diablo III did.[8]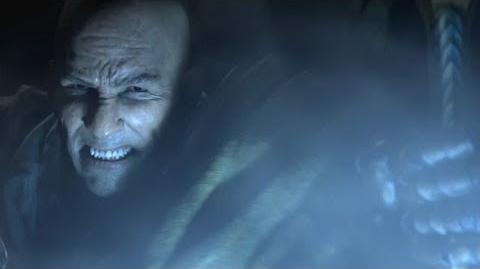 References
Edit
↑ 1.0 1.1 2013-10-09, Blizzard surveys Diablo 3 gamers on expansion pricing, collector's edition. Polygon, accessed on 2013-10-10
↑ 2013-10-17, Reaper of Souls at BlizzCon® 2013 on PC and PS4. Blizzard ENtertainment, accessed on 2013-10-21
↑ 2013-08-25, GamesCom 2013 interview – Josh Mosqueira talks about Diablo III: Reaper of Souls, Return of Pandemonium Fortress & Necromancers. Blizzplanet, accessed on 2013-09-06
↑ 2013-09-05, Community Commentary: Project Nephalem. Blizzard Entertainment, accessed on 2013-09-08
↑ 2013-09-24, Resolution for Covetous Shen?. Blizzard Entertainment, accessed on 2013-09-24
↑ 2013-10-21, Reaper of Souls at BlizzCon® 2013 on PC and PS4. Blizzard Entertainment, accessed on 2013-10-21
↑ 2013-10-08, Any idea on when we are gonna see Loot2.0?. Blizzard Entertainment, accessed on 2013-10-08
↑ 2013-10-18, RoS to opt a more "gothic" feel. Blizzard Entertainment, accessed on 2013-10-21
External Links
Edit