Welcome to the Diablo Wiki!
Diablo is an action role-playing video game series (sometimes called hack and slash)
developed by Blizzard Entertainment. It is made up of three core games: Diablo, Diablo II, and Diablo III.
Expansion games include the third-party published Diablo: Hellfire, which follows the first game, and Lord of Destruction, published by Blizzard and released after the second game. Reaper of Souls is the expansion for Diablo III.

This Wiki contains 6,180 articles since March 2005.
Diablo III Spotlight

The Wizard is a playable class introduced in Diablo III at Blizzcon 2008. They use devastating combos of spells to destroy enemies in large numbers. The Wizard is a spellcasting class of Diablo III, similar to Diablo II's Sorceress or Diablo I's Sorcerer. Due to their powerful innate potential, these Wizards are capable of casting spells continuously using a new resource, Arcane Power, which regenerates much faster than Mana.
Wizards wield the powers of Ice, Lightning and Temporal Distortion with ease, as well as a forbidden art of Arcane magic. With added flexibility and firepower and a seemingly endless supply of Arcane Power, the Wizard is a powerful force to be reckoned with.
Featured Article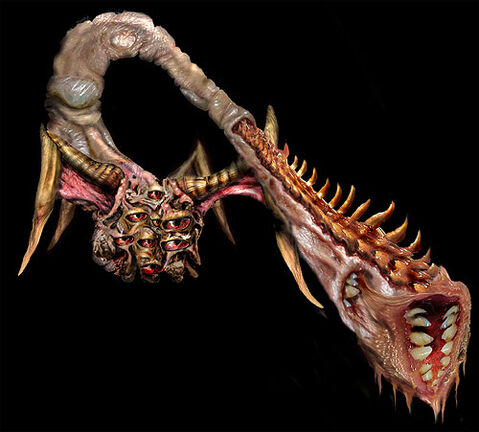 Spawned from the very bowels of the skulking Stygian Beast who awakens only once every 1000 years to feed off the spawn of its own bile and pus, the Reziarfg is truly the most hideous and vile monster in all of the Three's bestiary.
read more...
Did You Know...
...that Hell Bovines are voiced by Blizzard Entertainment employees?
Get the Wikia Game Guides App!
Access constantly updated, highly accurate guides and game walkthroughs created and maintained by our community of gaming experts.
DOWNLOAD NOW FOR FREE!
Latest News
---
BlizzCon 2014 has been announced. Tickets now on sale.




UPDATE: We have a winner!

Congratulations to Hpshout, who won our random drawing from all the eligible candidates! A big thanks to everyone who entere…

On March 25, 2014, the first expansion to Diablo III, Reaper of Souls, went live. Death awaits...


In addition to the interview with Jesse McCree and John Hight for Reaper of Souls, we also managed to secure an interview with Julia Humphreys, Seni…