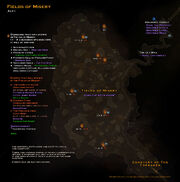 The Fields of Misery are located in Khanduras, north of New Tristram. Formerly a fertile farmland, nowadays it is nothing more than smoldering lands after continuous attacks of the Moon Clan and infestations of Carrion Nests.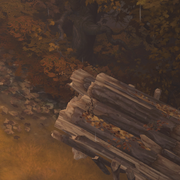 The fields are a location in the first act of Diablo III. The player ventures here several times to retrieve the shards of El'druin before Maghda finds them.
Sub-locations
Edit
Ad blocker interference detected!
Wikia is a free-to-use site that makes money from advertising. We have a modified experience for viewers using ad blockers

Wikia is not accessible if you've made further modifications. Remove the custom ad blocker rule(s) and the page will load as expected.