Frozen Armor is a Sorceress Skill in Diablo II.
Description
Edit
This defensive spell is a useful tool for protecting the novice from the dangers of combat. This icy shield both protects the Sorceress and impairs the progress of all who would attack her with blade or club.
General Information
Edit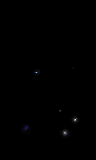 Frozen Armor creates a sparkling field around the player. Besides giving a bonus to defense, when enemies strike the player, they will be frozen for a set period of time (keep in mind it does not deal damage to enemies like Shiver Armor).
In PvP, other players will be chilled instead of being frozen. Keep in mind that by Hell mode, Freeze length is reduced to 1/4 of its original; without synergies, the freezing effect is very brief in later difficulties.
Skill Progression
Edit
Mana Cost: 7
| Level | 1 | 2 | 3 | 4 | 5 | 6 | 7 | 8 | 9 | 10 | 11 |
| --- | --- | --- | --- | --- | --- | --- | --- | --- | --- | --- | --- |
| Bonus Defense | 30% | 35% | 40% | 45% | 50% | 55% | 60% | 65% | 70% | 75% | 80% |
| Duration | 120s | 132s | 144s | 156s | 168s | 180s | 192s | 204s | 216s | 228s | 240s |
| Freeze Length | 1.2s | 1.3s | 1.4s | 1.5s | 1.6s | 1.8s | 1.9s | 2s | 2.1s | 2.2s | 2.4s |
| Level | 12 | 13 | 14 | 15 | 16 | 17 | 18 | 19 | 20 |
| --- | --- | --- | --- | --- | --- | --- | --- | --- | --- |
| Bonus Defense | 85% | 90% | 95% | 100% | 105% | 110% | 115% | 120% | 125% |
| Duration | 252s | 264s | 276s | 288s | 300s | 312s | 324s | 336s | 348s |
| Freeze Length | 2.5s | 2.6s | 2.7s | 2.8s | 3s | 3.1s | 3.2s | 3.3s | 3.4s |