The Halls of Agony is a three-level dungeon in Act I of Diablo III. It can be found directly below Leoric's Manor.
King Leoric had many people tortured in these halls as he descended into madness before his death, and they have now been commandeered by the Coven for the horrific rituals they use to summon demons and fuel their magic.
The player has to travel through these halls to stop Maghda and save The Stranger. This area must be explored in order to complete the achievement There Will Definitely Be Blood.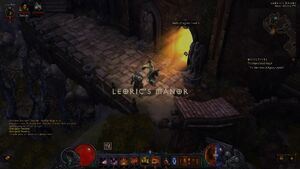 Related Quests
Edit
Ad blocker interference detected!
Wikia is a free-to-use site that makes money from advertising. We have a modified experience for viewers using ad blockers

Wikia is not accessible if you've made further modifications. Remove the custom ad blocker rule(s) and the page will load as expected.