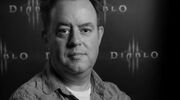 Jay Wilson was the lead designer of Diablo III.[1]
Biography
Edit
Wilson became aware of the first Diablo game after seeing it advertised on the back cover of Warcraft II. He ended up purchasing the game soon afterwards.[2]
Wilson joined Blizzard Entertainment in 2006.[3] He was responsible for the game's combat design and physics engine.[4] After the game's launch, and in the midst of negative player reception, he generated controversy with a "fuck that loser" comment regarding David Brevik's commentary on the game. Wilson later appologized for his words.[3] Threads were removed on Battle.net due to the amount of community vitriol.[5]
He remained as game director of Diablo III until 2013 when he was replaced by Josh Mosqueira and moved to an "unannounced project" within the company. He resigned from Blizzard in 2016 in order to pursue a career in writing.[3]
References
Edit