Magi is a special spell in Diablo I: Hellfire. It cannot be learned from books, and is only found on staves.
General Information
Edit
Magi is a more powerful variant of Mana spell, as using a Magi staff will completely restore the character's Mana each time a charge is used. Compared to Mana Potions, carrying a staff of Magi saves inventory space for a Sorcerer, as a single staff (6 cells) is much easier to carry around than 50 or more potions. Its drawback is that the staff must be equipped to be used. Usually, it is less expensive to recharge a staff than to buy the same number of full mana potions.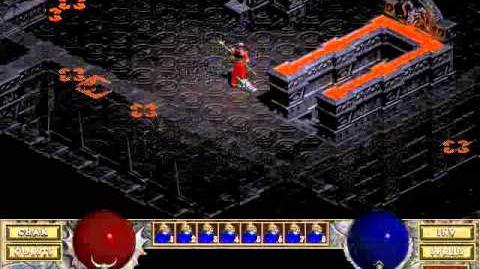 Ad blocker interference detected!
Wikia is a free-to-use site that makes money from advertising. We have a modified experience for viewers using ad blockers

Wikia is not accessible if you've made further modifications. Remove the custom ad blocker rule(s) and the page will load as expected.