Ad blocker interference detected!
Wikia is a free-to-use site that makes money from advertising. We have a modified experience for viewers using ad blockers

Wikia is not accessible if you've made further modifications. Remove the custom ad blocker rule(s) and the page will load as expected.
Shiver Armor is a Sorceress Skill in Diablo II.
Description
Edit
A significant upgrade from frozen armor, this defensive shield deals an icy blast to any attackers, numbing them with cold, searing pain.
General Information
Edit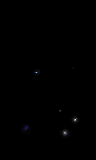 The next step after Frozen Armor, Shiver Armor gives the largest Defense Bonus out of all her Cold Armor spells. Unlike Frozen Armor, it does not freeze enemies solid, but it does consistently slow enemies for 4 seconds.
Compared to Chilling Armor, Shiver Armor gives a not only a greater Defense Bonus, but also more Damage reflected to enemies. However, Shiver Armor only works against melee enemies; ranged attacks will still meet no resistance.
Skill Progression
Edit
Mana Cost: 11
Cold Length: 4 seconds
| Level | 1 | 2 | 3 | 4 | 5 | 6 | 7 | 8 | 9 | 10 | 11 |
| --- | --- | --- | --- | --- | --- | --- | --- | --- | --- | --- | --- |
| Bonus Defense | 45% | 51% | 57% | 63% | 69% | 75% | 81% | 87% | 93% | 99% | 105% |
| Damage | 6–8 | 8–11 | 10–14 | 13–16 | 15–19 | 17–22 | 19–25 | 21–27 | 25–31 | 28–35 | 31–39 |
| Duration | 130s | 142s | 154s | 166s | 178s | 190s | 202s | 214s | 226s | 238s | 250s |
| Level | 12 | 13 | 14 | 15 | 16 | 17 | 18 | 19 | 20 |
| --- | --- | --- | --- | --- | --- | --- | --- | --- | --- |
| Bonus Defense | 111% | 117% | 123% | 129% | 135% | 141% | 147% | 153% | 159% |
| Damage | 34–43 | 38–46 | 41–50 | 44–54 | 47–58 | 52–63 | 56–68 | 61–73 | 65–77 |
| Duration | 262s | 274s | 286s | 298s | 310s | 322s | 334s | 346s | 358s |