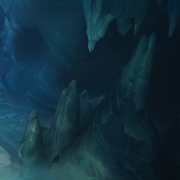 The Icy Pit is a dungeon zone in Act III of Diablo III. It only appears in Adventure Mode, and is guaranteed to appear in every game.
Its entrance is located in Eternal Woods. The zone itself is identical to Caverns of Frost / Icefall Caves.
A bounty may be called to clear this dungeon.
Ad blocker interference detected!
Wikia is a free-to-use site that makes money from advertising. We have a modified experience for viewers using ad blockers

Wikia is not accessible if you've made further modifications. Remove the custom ad blocker rule(s) and the page will load as expected.