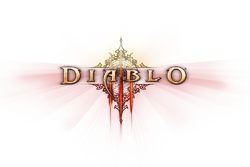 During today's Activision Blizzard financial conference, Blizzard boss Michael Morhaime announced that the Diablo III beta will launch between July and September 2011. I'm sure many of you can't wait, and hopefully, some of us will get a chance of participating in the testing.
However, Morhaime still hasn't announced any official release date for the game. "I want to be clear that we do not have an official release date or window yet," he said. However, the company is working hard on making the game ready for release this year.
Source: Kotaku.
Ad blocker interference detected!
Wikia is a free-to-use site that makes money from advertising. We have a modified experience for viewers using ad blockers

Wikia is not accessible if you've made further modifications. Remove the custom ad blocker rule(s) and the page will load as expected.