Hi there, Brainwasher5!
Edit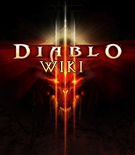 Welcome to our Diablo Wiki, and thank you for your contribution on User:Brainwasher5! There's a lot to do around here, so I hope you'll stay with us and make many more improvements. I am happy you decided to create an account to make yourself part of the community. Please, take the time and introduce yourself.
Recent changes is a great first stop, because you can see what other people are editing right this minute, and where you can help.
Questions? You can ask at the community portal talk page, on the "discussion" page associated with each article, or post a message on User talk:Danrr!
Need help? The Community Portal has an outline of the site, and pages to help you learn how to edit. And take a gander at the Manual of Style for an overview of the type of writing style required in our pages.
And last but not the least, please use the Forums for any kind of discussion regarding the inner workings of this wiki and get an idea of what to do next. It is always a good idea to use the Shoutbox widget to let others know that you're online or even just to say Hi.
I'm really happy to have you here, and look forward to contributing with you!
Re:Greeting
Edit
Well, I'm the only active admin this wiki has, but now I'm taking an unforeseen wiki-break, because of some issues I'm currently having. I'll be back to regular editing in about a couple of weeks, but I'll answer any questions you might have. Also, you are right on most of the points you made, but I don't have the time to discuss them now, sorry. If you want to, we can talk about it more in a couple of days. Anyway, it's nice to see someone who wants to get things done. Cheers - DanrrTalk 14:55, December 7, 2010 (UTC)
Dear Brainwasher
Edit
I have not left the wikia project, and I still believe that wikipedia can change the world. Unfortunately, school prevents me from being as active as I was in summer. Even more unfortunate is that I cannot help you too much with the Diablo wikia, because I have never played the game and know like nothing about it. I will correct grammar errors, but I cannot do more than that. Still, I wish you good luck with your project. --

Andra2404 !WARNING! Badge collector !WARNING! 13:36, December 9, 2010 (UTC)
It doesn't necessarily need to be a standard, but I think the intro should say something to that effect. Since there are now several Diablo games, it is helpful to mention which game the article is for in the beginning. Before Diablo III, this wasn't much of a problem as it was generally quite easy to know the difference between I and II, while III carried over a lot of the same concepts from II. If it sounds overly wordy, clumsy, or just doesn't really make sense to begin an article that way, there is no requirement that it must, but if it improves the article, then it should be done.
◄► Tephra ◄► 01:05, October 10, 2013 (UTC)
The D2 skills pages definitely need to be reorganized, but I'm not sure in what way they should be. Articles should not start with a section header, and the intro with the bold pagename should be at the start. However, the official descriptions seem odd coming in later. Honestly, the more I think about, the more I can't decide what format would look/flow the best. I've really had this conflict in my head for a very long time, which is why I never reorganized those articles myself ages ago. I guess one possibility I'm hovering over right now would be something like this:
---
Official description across the top with indentation and italics similar to quotes.
Intro starts here without a section header. It contains general information about the skill.
==Strategy==
If strategy for the skill is too lengthy to fit into the intro, it could be divided into another section below.
==Synergies==
Gives bonus to:
If skill provides any synergy bonuses
Receives bonus from:
If skill gains any synergy bonuses
==Skill Progression==

| | | | |
| --- | --- | --- | --- |
| Box | Skills | Levels | Stats |
| Data | Numbers | Stuff | etc. |
---
◄► Tephra ◄►
10:19, October 11, 2013 (UTC)
The descriptions come from the Arreat Summit, they should be easy to reference. I noticed the skill is bold in both the intro and strategy section, that may just be an oversight, but it should only be bold in the intro. If you want another opinion on the layout, I'd suggest running it by Hawki, as I think Hawki finds the style and format of articles to be an important component.
◄► Tephra ◄► 14:18, October 11, 2013 (UTC)
Eh, more lore articles. I leave gameplay articles to the experts.
As per the layout, I'm fine with it. I agree with Tephra that the Arreat Summit sight is a good source - in fact, I prefer to use it as a reference to the manual when possible as those wanting to verify info can see it for themselves rather than have a vague "it's all in the manual" reference. I also agree with the bolding thing. For the smite page, I'd start with "Smite is a (passive/active/can insert term perhaps) paladin skill in Diablo II. Then have the manual blurb, then the rest of the info layout. I've done an edit to the Smite page (including some tightening of the general info, but that will always vary) to show what I mean, but aside from that, I'm fine with it.--Hawki (talk) 21:28, October 11, 2013 (UTC)
The Arreat Summit is an official Blizzard site, its contents can be considered entirely canon and accurate. I also would consider it a better source than the manual, though for a different reason than Hawki; because it can be (and has been) updated.
If you like the current Smite layout, go with it. You can be the person who makes the call on how those pages will be reorganized.
◄► Tephra ◄► 23:11, October 11, 2013 (UTC)
Complex code
Edit
As I mentioned on the Charged Bolt talk page, the code is not messed up, it is complex due to there being a template within a template. If you want to "fix" these, just replace the {{Ld}} template with [[Lightning (Damage)|Lightning]]. That is, in fact, all the template does is shorten an otherwise long link. This issue will probably pop up on most lightning skill articles as the link to lightning damage will be in the infoboxes which is a template within a template.
◄► Tephra ◄► 04:15, October 15, 2013 (UTC)
Pagename issue
Edit
I know that copy/pasting the same line to every page using the lazy man's pagename trick makes a lot of work go faster, but this is sloppy and has caused some problems. Articles that have an addition in their title like "(Diablo II)" include that extra name within the intro text. The articles that have been assembled this way need to be fixed. If you continue to update the skill pages, I'd rather you put forth the effort to write the title in properly.
◄► Tephra ◄► 15:17, October 15, 2013 (UTC)
Hi Brainwasher,
Yes, it's true that the viewer does not see a difference, but I was simply trying to promote good article quality by changing the lot. Yes, I agree it's faster, but I'm just personally more inclined towards having the actual title in each article. ~ Demise101 ♥ Lets Talk! ♥ Blogs! 12:37:54 October 16, 2013 ~
Eh, it's not optimal. I'm pretty sure Tephra was also of the same mind as me. I'd rather you not use {{PAGENAME}}, if possible. If you're unwilling to do that, please let me know and I'll do it instead. Or, if you ask Tephra to clarify his stance on the matter, we can use your method if he doesn't mind. ~ Demise101 ♥ Lets Talk! ♥ Blogs! 12:57:16 October 16, 2013 ~
I'd rather the pagename code not be used within normal article text, but as long as it appears correctly, it isn't a huge deal.
◄► Tephra ◄► 02:57, October 16, 2013 (UTC)