Ad blocker interference detected!
Wikia is a free-to-use site that makes money from advertising. We have a modified experience for viewers using ad blockers

Wikia is not accessible if you've made further modifications. Remove the custom ad blocker rule(s) and the page will load as expected.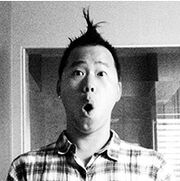 Xin Wang is a cinematic artist. In 2000, he was made the supervisor of Blizzard Entertainment's cinematics team.[1] He created cinematic models for Diablo III, including the characters of Rakanoth, Leah, Deckard Cain, and an unused Lesser Evil model.[2] He also modeled the cinematic model of Sarah Kerrigan from StarCraft.[1]
References
Edit
↑ 1.0 1.1 2015-03-29, Photonic Playground: Art of Luke Mancini, Xin Wang, and Charles Lee. Blizzplanet, accessed on 2015-03-30
↑ Diablo III Portfolio, XinXanadu. Accessed on 2015-03-31
External Links
Edit